PCEF BOARD OF DIRECTORS 2023 - 2024
Pablo Rojas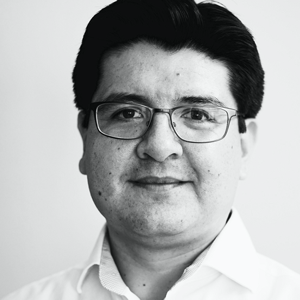 Pablo moved to Park City in 2016 with his wife, Laura, and their two children, Isabel and Pablo, who love attending McPolin Elementary. He grew up in Quito, Ecuador, where he attended a dual language immersion school. This made it possible for him to experience his first real winter in Ohio, while studying piano with a scholarship at Oberlin Conservatory of Music.  
Pablo has worked in the technology industry since the .com days. To bring new energy into his career, Pablo got an MBA from the Kellogg School of Management, which led into starting a software company in 2014 with two of his best friends from Oberlin. 
Outside of work, Pablo enjoys all the Park City things, including tennis, running, and skiing. His favorite by far is rehearsing and performing with the talented singers from McPolin at holiday shows and special assemblies.