PCEF BOARD OF DIRECTORS 2023 - 2024
Mike Dufner - Finance Committee Chair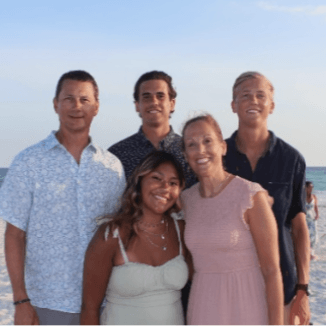 After graduating from Northwestern University with an MBA, Mike spent 15 years as a tax professional in
both public accounting and private industry before taking a role the CFO for a Utah based business in
2002. Mike and his family have lived in Park City since 2008 where he provides fractional CFO services to
several Utah based entrepreneurial businesses in the outdoor space. In addition to being on the Board
and Finance Committee for the PC Ed Foundation, Mike has been engaged with several Park City based
not-for-profit organizations including USA Nordic Sports and Mountain Town Music.

On a personal note, my wife, Angie, and I both grew up in the Midwest have been married for 26 years.
My wife has taught elementary school and was a Reading Interventionist in the PC School district and
recently accepted the Principal role at McPolin Elementary School. Our two sons have graduated from
PCHS and have gone on to attend the University of Utah. Our daughter currently attends PCHS. Outside
of work, Mike is an avid outdoorsman and spends non-family free time skiing, mountain biking, camping
and fly fishing.