PCEF BOARD OF DIRECTORS 2023 - 2024
Kelly Manning - Scholarships Chair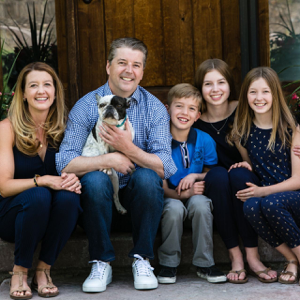 Kelly lives in the Trailside neighborhood with her husband and three children. They moved to Park City from Denver in 2014.  Her kids are 14, 12, and 9 years old. 
Kelly is a certified natural foods chef and ran her own catering company and worked as a food stylist in Denver.  Prior to that, she worked for various book publishers in Minnesota, Colorado, and Vermont in marketing and sales positions.  
Kelly and her family enjoy taking advantage of everything that Park City has to offer. They keep busy skiing, biking, hiking, and golfing. 
Prior to joining the PCEF board, Kelly served as a PCEF Ambassador and on the Teacher Grant Committee.
In addition to volunteering with PCEF, Kelly is actively involved with PC Reads, EATS, and school PTO boards.