PCEF BOARD OF DIRECTORS 2023 - 2024
Jess Griffiths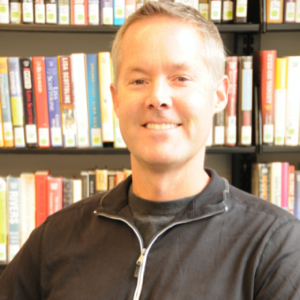 Jess and his wife Allison moved to Park City full time at the end of 2010 for the life style and schools. His daughter Alexandra, born in Park City, attends kindergarten at McPolin. Seeing it as the easiest way to join the community, Jess joined a number of local organizations; a trustee on the Park City Library Board, mentor and client at PCCAPS, mentor at Pando Labs, member of the Park City Angels Network and a Men4Ed founding member.
Jess grew up in Texas and later spent the first two decades of his working years running his own technology, IP and healthcare focused law firm in Honolulu with clients ranging from publicly traded investment banks to small art galleries.
Fortunate to grow up in schools that featured wonderful music and arts programs, Jess is passionate about helping the next generation round out their learning experience.
An avid skier, tennis player and mountain biker, Jess also represented Team USA in the international triathlon union world championships in Germany.