PCEF BOARD OF DIRECTORS 2023 - 2024
Heather Koopman * - Board of Directors Co-chair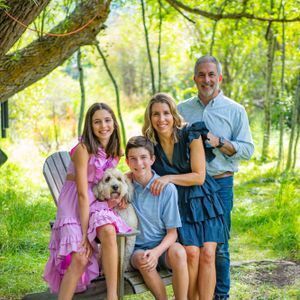 Heather Koopman is the Director of the Byrne Family Foundation Trust, whose mission is to champion children's education growth in Texas and Utah.

Heather's career spans over twenty years working in public relations and marketing. She was raised in Dallas, froze at Ithaca College for
four years, thawed out in Los Angeles for almost 20 years, and now calls Park City home. Heather, her husband, Michael, and their two
kids, Sam and Kate, were drawn to Park City's outdoor lifestyle.

Heather currently serves on the board of the Park City Community Foundation and is on the Impact Committee and the Community Fund
Grants Committee. She has previously served on the board and scholarship committee of Sandpipers, a 100% volunteer organization in
Hermosa Beach, CA, dedicated to serving the needs of the entire South Bay community through a variety of charitable & philanthropic
programs. She is also proud of her volunteer work with 826LA's English Learner Camp, which helped 120 low-income students refine their English language skills through creative writing.