PCEF BOARD OF DIRECTORS 2023 - 2024
Christine Grenney - RWE Chair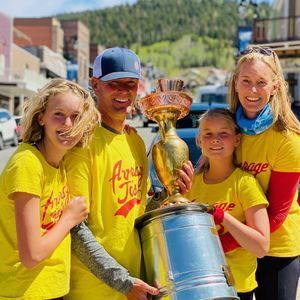 Originally from the East Coast, Christine is a Vanderbilt University alum who worked in the Lloyd's of London insurance marketplace, followed by positions that took her to Atlanta, New York and New Orleans. Her 30 years of diverse sales experience span top brands, including Xerox, Microsoft and the House of Blues in the French Quarter.
A Park City resident for over 20 years, Christine started her career in real estate here in 2005. In 2013, Sotheby's International Realty invited Christine to join their prestigious brand and she's been a member of their distinguished group of agents since. She was a decade-long member of the MLS Committee and past Director on the MLS Board, and served a three-year term as a Director of the Park City Board of Realtors. She has earned several awards, including the "Best of Park City" in the Realtor category. She is in the top 1% of agents state-wide, and takes great pride in navigating any client, whether they are first-time homebuyers or luxury second-home owners, through the competitive Park City real estate market.
Christine plays an active and philanthropic role in the local community. Her love for all things 'Park City' is shared with her clientele, as she makes to donations each year to over 40 nonprofits in their names. With two daughters in the Park City School District, she is passionate about supporting the town's outstanding public schools, and shares this perspective with her clients. 
This passion for public education lead to her involvement with the Park City Education Foundation. A long-time participant in Running with Ed, she is current Chair of the RWE Committee, and joined the PCEF Board in 2019. She is also a committed supporter of the Park City Community Foundation's Live PC Give PC.
An avid skier, Christine lives in the Silver Springs neighborhood of Park City with her husband, Mike, two daughters Lila (15/PCHS) and Anika (12/EHMS), and rescue labs, Sadie and Callie.