PCEF BOARD OF DIRECTORS 2023 - 2024
Bret Hughes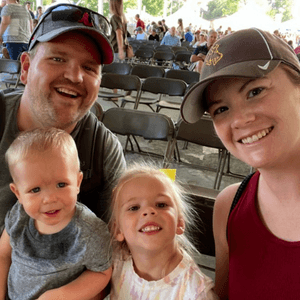 Highly regarded as a leading music educator, Bret Hughes has served as the Director of Percussion in Park City School District (Utah) since 2008.  In addition, he has served as an adjunct faculty member on the Percussion Faculty at the University of Utah where he taught Undergraduate Percussion Methods.  During his tenure, Park City High School Percussion Ensembles have performed at the 2015 Sandy Feldstein National Percussion Festival (Music for All), National School Boards Association and Utah Music Educators Conference. The Park City Percussion Program has won numerous state championships at the Utah Percussive Arts Society's Day of Percussion and presented Showcase Concerts at the 2015 and 2017 events.
An active performer, Hughes serves as a substitute percussionist with the Utah Symphony, principle percussionist for the Utah Wind Symphony (2014 Midwest Performance), and section percussionist with the Salt Lake Symphony and Pioneer Theatre. In addition, he is a contributing author for Connect Through Music, an online instructional resource for music educators. Hughes was recognized by School Band and Orchestra magazine's '50 Directors Who Make a Difference' in 2014.
Hughes received his Master of Music Performance from the University of Utah in 2019, and a Bachelor of Music in Education from the University of Wyoming in 2008.  Bret Hughes is an artist endorser for the Innovative Percussion Corporation. Bret lives with his wife, Laura, and their two children, Evelyn and Will, in Heber City.