PCEF STAFF
Heidi Donovan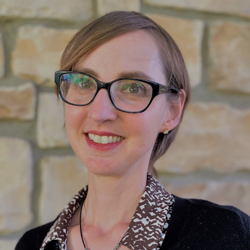 Heidi Donovan joined the Park City Education Foundation team in January 2016, bringing with
her many years' experience in the corporate world, spanning the telecom, IT technology, and the
housing development industries.  In 2007, after a rewarding career as Senior Accountant for tech
company ST Engineering iDirect, Heidi began her most challenging role yet as stay-at-home
mom and co-owner of the IT consultancy businesses Control Bias and Tier Green.  Heidi is
thrilled to be part of the PCEF team, combining her love of numbers with a desire to support
education on behalf of children in the Park City School District.

Raised in Portland, Oregon and graduating magna cum laude from Oregon State University,
Heidi spent time in California, Washington, Ireland, Maryland, and Virginia before relocating to
Park City in 2011 with her two beautiful children, Maiti (class of 2020) and Cedric (class of
2024).  In her spare time Heidi enjoys hiking with the family dog, volunteering, and relaxing in
the sunshine with a good book.