PCEF BOARD OF DIRECTORS 2022 - 2023
Ben Rifkin * - Communications Committee Chair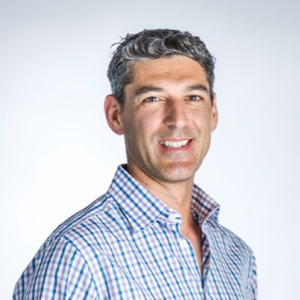 Benjamin Rifkin is CEO and President of Ten Eighty Capital, a diversified private investment firm based in Park City, UT. At Ten Eighty, Rifkin develops and implements the company's overall investment thesis and manages all aspects of an ever-expanding portfolio, including serving as a board director with various portfolio companies.
Previously, Rifkin served as President of Royal Street Investment & Innovation Center, leading strategic investment and business decisions. He was also a Venture Partner at Royal Street Ventures, a seed stage venture capital firm with offices in UT, CO, WI and MO. In these roles, Rifkin worked closely with private and public companies in the hospitality, virtual reality, consumer products, consumer internet and enterprise software industries. Rifkin also managed the Park City Angels as Executive Director leading membership, deal sourcing and diligence efforts. He helped open Park City's first co-working space and incubator, PandoLabs, and also served as co-chair and emcee of Thin Air, a business leadership and innovation conference underwritten by the Park City Chamber of Commerce.
Rifkin began his professional career in media, working his way up at Time Warner and Bonnier Corporation from intern to eventually become the youngest-ever Publisher of the SKI and Skiing brands while also serving as associate publisher of Saveur and Garden Design. He left media to pursue a career in finance via sports and entertainment, first as SVP Marketing and Operations at Consumer Capital Partners and the US Pro Challenge, and later as President and General Manager of the Denver Cutthroats, the AA-affiliate of the NHL's Colorado Avalanche.
Ben is passionate about public education and its ability to give all students the opportunity to reach their potential. Ben joined the PCEF board in 2015 because of the programs his children enjoyed and organization's reach and impact throughout the entire school district. He served as Board Vice-President from 2016 - 2018 and is currently President through 2021.
Rifkin grew up in Maine, graduated from Hebron Academy and went on to alpine ski race at Dartmouth College, where he majored in creative writing and was involved in various academic and social organizations.