PCEF STAFF
Molly Miller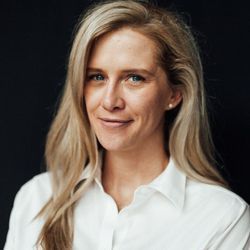 Molly Miller, a Michigan native and University of Michigan graduate, joins PCEF after more than a decade in public relations, entertainment, and television news. From New York City to Flint, Michigan – and back again! – Miller finally settled in Park City with her husband, Andy. 
After years at KSL 5 TV, first as Executive Producer and then as Assistant Television News Director, she launched a boutique communications firm dedicated to community-building and women-led businesses. Years later, her first and most beloved client, PCEF, is now her *only* client, as she joins the team to amplify the powerful, positive impact PCEF has on education in Park City. 
In her spare time, you'll find her switching her skills from snowboarding to skiing with her husband, Andy, and their daughter, Octavia; working on a novel; acting in the occasional locally-produced film or commercial, and practicing as much yoga as she can fit into her schedule.