PCEF STAFF
Joelle Kanshepolsky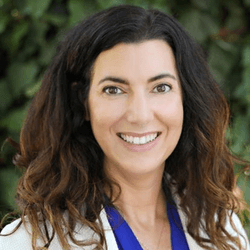 Joelle Kanshepolsky, a Partner at Pathway Associates, is a highly successful fundraiser, consultant, and inspiring executive leader with 25 years of professional nonprofit experience. Joelle manages the Leadership business at Pathway and spends her time advising and coaching Boards and executive staff in areas of executive transition, executive search, governance, organization strategy, and fundraising. 
Joelle recently served as Interim CEO at Park City Community Foundation, Interim National Director of Philanthropy at Conservation Legacy, Interim Development Director at The Refuge Utah, and Interim CEO at The Children's Center. In addition to her Interim roles, some recent search clients include Transcend International, Ririe-Woodbury Dance Company, Utah Clean Energy, and DOVE Center. From 2011-2014 Joelle taught nonprofit management as an Adjunct Professor at Westminster College in the Gore School of Business. 
Joelle is a certified Interim Executive through the Third Sector Company and is a trained Strategic Planning Strategist through Focused Momentum. Joelle is a frequent speaker at conferences and on the national podcast "The Nonprofit Show." Joelle has served on numerous Boards in Boston and Utah, and currently serves as the Vice President of the Board at Women of the World. 
Joelle is a first generation American, a child of a refugee, conversational in Spanish, and has lived and volunteered in four different countries and has traveled to an additional 51. Joelle received her Master Degree from the Heller School of Management at Brandeis University and her BA from Tufts University.