PCEF STAFF
Abby McNulty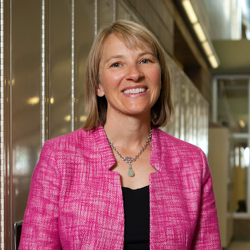 Abby McNulty is Executive Director of the Park City Education Foundation (PCEF).  At PCEF, Abby combines her deep Park City roots with a commitment to serving children and families.  She has expertise in nonprofit management, strategic communications, board and volunteer development, fundraising and program design.  Abby has served PCEF since 2007 and under her leadership the organization has grown to support over 100 high impact programs in Park City's public schools ranging from affordable preschool to mentoring first generation students as they pursue college dreams.   
Abby formerly worked for Sundance Institute as Director of Development and Community Relations where she was responsible for all Utah-based fundraising, Sundance Institute's Advisory Board, and overseeing community programs. Prior to Sundance Institute, Abby worked in New York City as a nonprofit consultant to a variety of organizations including: the Abyssinian Development Corporation, the Greater Jamaica Development Corporation, and The Shakespeare Project in the areas of marketing, fundraising, and survey measurement.  Abby also worked as a Program Director for Harvard's Kennedy School of Government. Abby has her Masters degree in Public Administration from the School of International and Public Affairs at Columbia University in New York City, NY and her Bachelors of Arts from Bowdoin College in Brunswick, Maine.
Abby is an active member of the Park City community where she volunteers in her children's school and sits on the EATS and Park City Library Boards.  Abby and her husband have 2 young children.  They love to ski and travel as a family.