PCEF BOARD OF DIRECTORS 2023 - 2024
Lyndsay Huntsman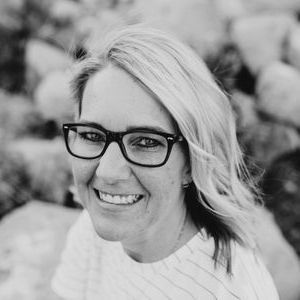 Born and raised in a suburb of Atlanta, Georgia, I spent most of my summers playing competitive soccer and softball in the stifling humidity, while occasionally catching a few waves in the Florida Panhandle.  When I was 18, I chose to pursue an athletic scholarship opportunity at William Penn University in Oskaloosa, Iowa.  I spent three years in Iowa playing collegiate athletics and one year at the University of Georgia while obtaining a degree in Business Management and Sports Administration.  After graduation, I decided to head west with a few college friends.  One of my first jobs here in Utah was with Upward Bound as a summer instructor.  That experience led me to obtain my teaching credentials in the area of Business and Marketing, while working for the Ogden City School District.  Prior to earning my Masters of Education with an emphasis in Educational Leadership from Southern Utah University and becoming an administrator, I spent several years in the classroom teaching a variety of Business and Marketing courses, as well as facilitating the Work-Based Learning (internship) program. My family resides in Midway, we have two girls, Rylann (4) and Rowyn (9 months).  Spare time, is that a thing once you have kids?  All jokes aside, as a family, we enjoy biking, camping, and watching (mostly me) college football in the fall, Go Dawgs!
My passion for education and supporting the success of all students has been shaped over the past 15 years as a business and marketing teacher, assistant principal, principal and Career and Technology Education (CTE) Director in four different districts across the state of Utah.  In each of my roles, I sought to ensure the success of all students and the school, by providing the best instructional and extracurricular opportunities possible. 
We've entered one of the most exciting times to be in education.  Our profession is faced with many challenges, yet we have some unique opportunities to engage learners, industry partners, and colleagues to continue to shape what teaching and learning can look like in the 21st century.