PCEF BOARD OF DIRECTORS 2023 - 2024
Jose Mellin - Classroom Grants Co-chair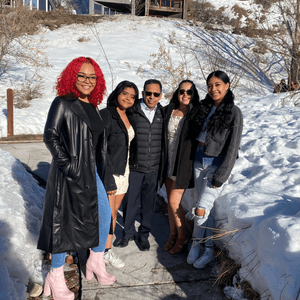 Jose Mellin is a transplant to Park City. Three out of his four daughters have graduated from Park City High School moving on to the University of Utah and Westminster College. His youngest daughter is a sophomore at Park City High School looking forward to following her sister's footsteps. Jose joined the PCEF board in 2019 to learn about the organization and its purpose which consequentially has helped educate and give more representation to our Spanish speaking families.
Through his 20 years of experience at Montage Hotels & Resorts as the Banquet director, Jose has been able to further develop his skills and hopes to bring some of that knowledge to the Board of Directors.
On his free time he enjoys hiking, going to soccer games, spending quality time with his family and traveling.