PCEF BOARD OF DIRECTORS 2021 - 2022
Janice Ugaki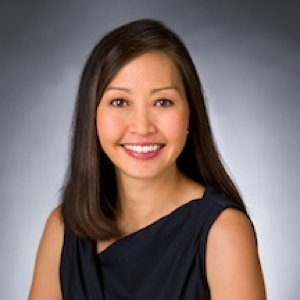 Janice Ugaki is the Co-Founder and Chairman of Firmseek, an award-winning strategic marketing and technology company based in Washington, DC. Before starting her company, Janice worked in the corporate departments of law firms in Tokyo, New York, San Francisco, Boston and Salt Lake City.
She received her J.D. from Harvard Law School and was a Rhodes Scholar at Oxford University. Janice graduated summa cum laude from the University of Utah with Honors degrees in Finance and Political Science and a minor in Japanese. She has been a board member of the Park City Education Foundation for the past eleven years.
Janice also teaches as an Adjunct Professor at the University of Utah and serves on the Intermountain Healthcare Board of Trustees, Zions Bank Advisory Board, the Board of Trustees for the Association of American Rhodes Scholars, and the University of Utah President's National Advisory Council. She is involved locally and nationally with a variety of education and healthcare-related organizations and chairs the Park City Hospital Foundation Board, serves on the Park City Hospital Governing Board, the Harry S. Truman Scholarship Advisory Council, and is the Administrator of the American Trust for Oxford University and the Secretary of the Rhodes Scholarship District Selection Committee. She lives in Park City with her husband, Doug Greally, and their two kids.