PCEF BOARD OF DIRECTORS 2022 - 2023
Cathy Passage Lanigan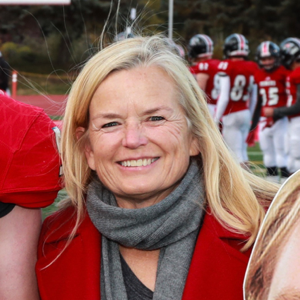 After receiving a degree in English from the University of Michigan, Cathy managed trade publications and business to business trade shows for Miller Freeman Inc.  in San Francisco.  First in the medical field, then the software development field and lastly in the sporting goods field, she was responsible for collections of monthly publications, industry symposia and trade shows from 1985 until she retired in 1998. 
Since retiring, she has devoted her community service efforts to literacy programs including, but not limited to: Developing and running Great Books student reading groups at our local elementary school; substitute librarian at school libraries; volunteer with Reading Partners; President of the Friends of the Library at Chadwick School; Park City Library FOL board Secretary; University of Michigan English Department Advisory Board.
Prior to joining the PCEF Board, Cathy served as PCEF Ambassador at Ecker Hill, Treasure Mountain, and Park City High School, as well as on the PCEF Teacher Grant Committee. Cathy has fostered many of PCEF's literacy programs, including Read Across America and One Book One Community.