PCEF BOARD OF DIRECTORS 2021 - 2022
Beth Cummings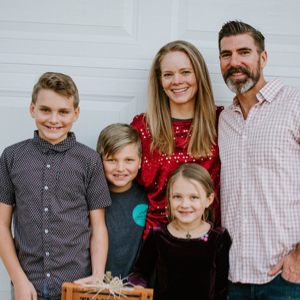 Beth and her husband Scott and their three kids (Casey 12, Cannan 11, Courtney 8) moved to Park City in 2011 from Hermosa Beach, CA.  They decided they wanted a better place to raise their kids (and they loved to ski and be outdoors!). 
Beth grew up in the mountains in Flagstaff, AZ and Scott was a flatlander from the suburbs of Chicago.  They both prefer the cold weather over the hot as well as the small town feel.
Beth graduated from Northern Arizona University with a BSBA and a degree in Computer Information Systems which she used when she rode the Dot Com bubble though much of her career before having children.  She traveled as a consultant around the west and mostly to Seattle, WA where she found she does not love the constant gray skies.
Shortly after Casey started school at McPolin Elementary, Beth was co-president of the McPolin PTO for two very busy years.  After that, she was on the School Community Council for one year.  She now works part time for Surefoot, LC as the Human Resources administrator and volunteers with school and church activities.